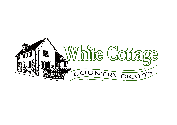 This quilt keeps you interested all the way through as you are making different blocks and units all the time. The blocks use various piecing methods to enlarge your repertoire of techniques. New fabrics can be added and used as you go through the blocks.
Fabric Requirements: Select a large selection of fabrics (fat 1/8ths or scrap pieces will do) In your colour choice for your quilt. The great thing with this scrap quilt is you can always add more tasty fabrics as you go along.
Constant Fabric in Border Blocks (green on picture) ¾m Outer Border: ¾m Binding: 40cm, Backing: 3¼m x 42" wide fabric
STARTER QUILT KIT - contains 34 fat 1/8m
PATTERN - Deduct £5 off pattern if kit purchased.
GOOD SIZE SINGLE BED QUILT**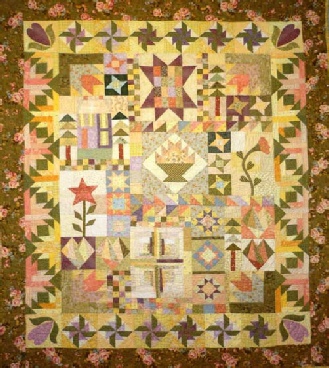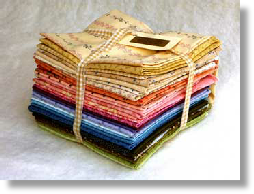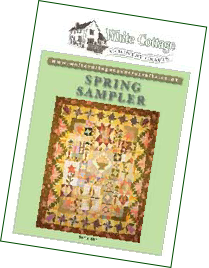 Note: Please use the PayPal option at the checkout.
The alternative direct card payment option
is currently not available.
Please note: We have a new updated Spring Sampler Kit also available (not the starter kit) at £115.99
either call or email us for details, thank you.
PLEASE NOTE: KITS ARE NO LONGER AVAILABLE IN THESE
FABRICS - CONTACT US FOR NEW FABRICS/KITS UPDATE