Eye catching design that looks stunning used as a Table Centre or Chest Top Runner. Relatively easy to stitch using the foundation piecing technique and invisible machine appliqué.
QUILT KIT: Can be made to order
Star Points: 3 pairs of fabrics Fat 1/4m each. Background Fabric: 1/2m. Small, outer Triangles on Geese: 1/2m. Binding: Fat 1/4m. Backing: 60cm. Wadding: 60 x 90cm.
Also required: Freezer Paper and Invisible Thread - see shopping carts
P21 Flying
Mariners Compass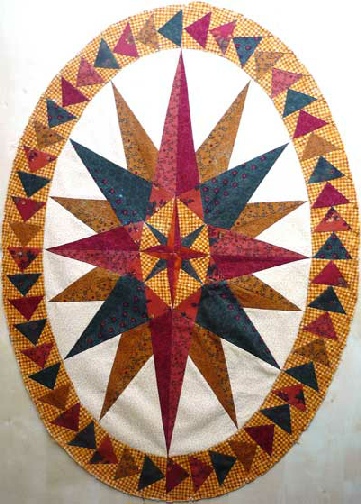 TABLE CENTRE OR
CENTRE OF
A MEDALLION QUILT ***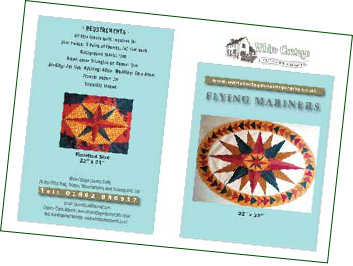 Note: Please use the PayPal option at the checkout.
The alternative direct card payment option
is currently not available.