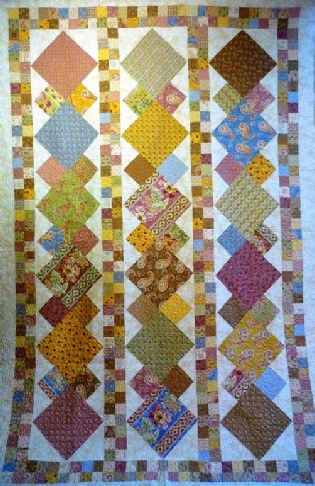 Straightforward design to make using a Jellyroll, Layercake and Charm Pack. Charm Pack Squares and Layercake Squares used as they come, no need to cut down. The Jellyroll is used for the Checkerboard strips.
Can be made with the 3 rows of 10" squares (as in quilt picture) or with 4 rows.
Requirements: 1 Moda Layercake. 1 Moda Jellyroll. 1, Moda 5" Charm Pack (with 42 squares).
Background fabric 1¾ m for 3 row quilt, 2m for 4 row quilt. Binding 70cm.
Backing 5 metres. Wadding minimum 2½m minimum 2m wide.
Sizes
Large Single 63" x 92"
Double 78" x 92"
BED QUILT Large Single or Double **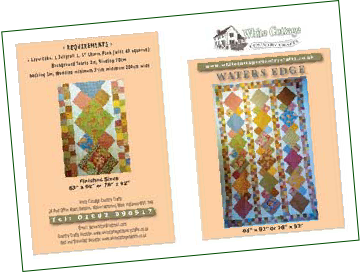 Note: Please use the PayPal option at the checkout.
The alternative direct card payment option
is currently not available.