 A design of 20 blocks joined with Starry sashing using a Jellyroll, Layercake and Charm Pack. Easy to make repeating the same block design but interest is kept as each block uses a different set of fabrics.
Requirements: 1 Layercake. 1 Jellyroll. 1, 5" Charm Pack (with 40 squares).
Contrast for stars 1¾ m. First pieced border 60cm. Outer border 70cm. Binding 70cm.
Backing 5m. Wadding minimum 21/2m minimum 200cm wide.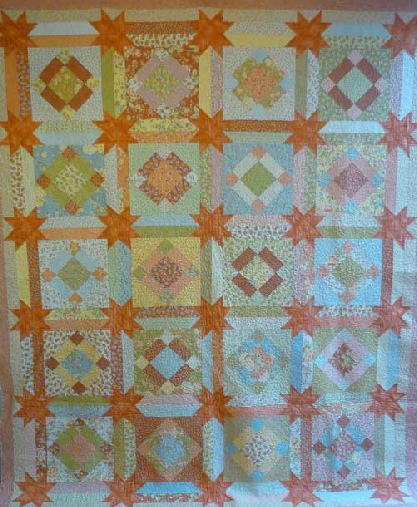 LARGE DOUBLE BED QUILT ***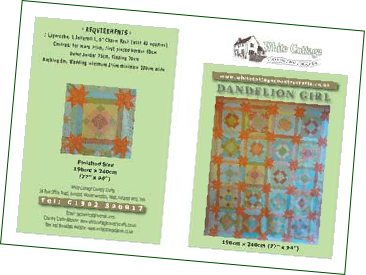 Note: Please use the PayPal option at the checkout.
The alternative direct card payment option
is currently not available.