 A more challenging quilt from a Jellyroll but well worth the effort. Care and accuracy are all that's required.
The short leftover strips after cutting what's required for the blocks are used, as they are, for the pieced border.
It's probably best to choose the fabric for the setting triangles and border after the blocks are made so you can see what suits best. This is a general rule for all scrap quilts. Suitable for most Jellyroll designs.
Requirements: 1 Jellyroll. Contrast fabric 1½m. Binding, 1/2m.
Backing 3m x 115cm wide. Wadding: 1½ m x 2m.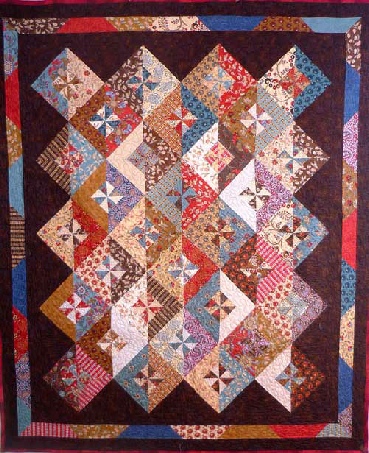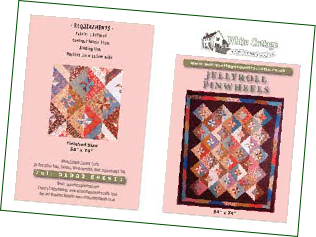 Note: Please use the PayPal option at the checkout.
The alternative direct card payment option
is currently not available.