 An interesting small quilt using 5 Ohio Star blocks with pieced centres. All but 1 of the Charm Pack squares are used in the piece. Very satisfying!
Requirements: 1 Charm Pack of 42, 5" Squares. Outer Border & Binding 40cm.
Narrow Border Fat 1/8m (10" x 21").
Folded Insert on Inner Binding Long 1/8th m (5" x 43").
Backing 3/4m. Wadding 75cm square.
Backing fabric not included.
PATTERN ONLY AVAILABLE
QUILT KIT NO LONGER AVAILABLE
K21 Charm Pack Mosaic Ohio Stars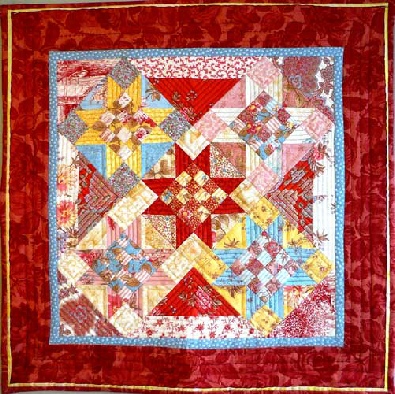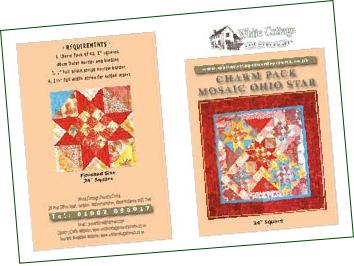 Note: Please use the PayPal option at the checkout.
The alternative direct card payment option
is currently not available.