A traditional design but worked out to get the most out of a Charm Pack. Good for using pictorial prints or feature prints in the Large squares. It's just a matter of organizing your Charm squares into colour groups to give maximum impact. Relatively easy for a beginner.
Also requires:- 1/2m for Border , Thin 1/4m Binding, 80cm Backing.
P7 Charm
Pack Starry Sashing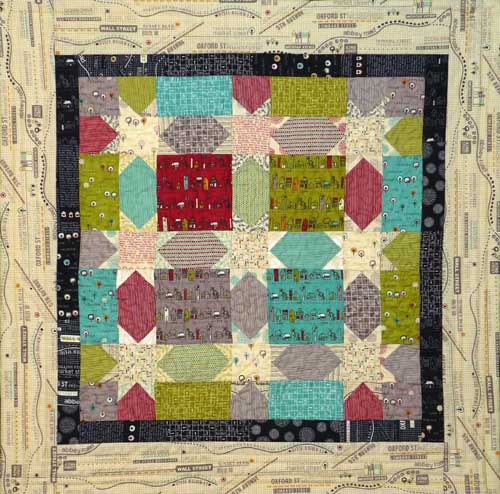 WALL HANGING
OR
TABLE CENTRE *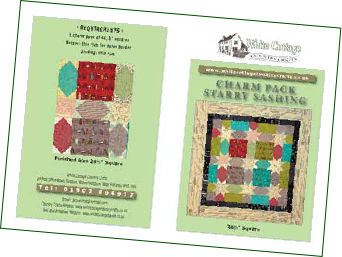 FOR CURRENT JELLYROLL, LAYERCAKE & CHARM PACK RANGES
SEE OUR MAIN FABRICS PAGE
Note: Please use the PayPal option at the checkout.
The alternative direct card payment option
is currently not available.