Clever use of a Jellyroll. Even the triangles trimmed off when making the Flying Geese units for the stars are stitched and used in the border.
Just a star block and an Ohio Star block make the pattern.
The pattern requires 17 light strips in the Jellyroll. If you have less than this in your Jellyroll just make up with 2½" light strips from your stash or ask us to cut some to go with your kit for the project.
Also requires: 1/2m For Outer triangles, 3/4m Outer Border, 1/2m Binding, Square Quilt: 3¼m Backing, Rectangular Quilt: 2.6m
THROW OR SINGLE BED QUILT **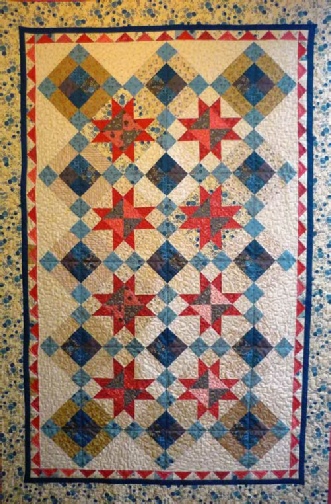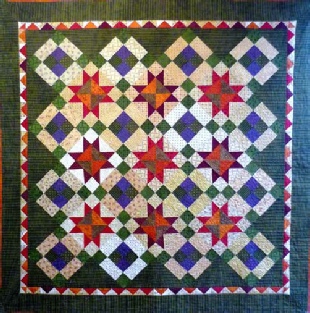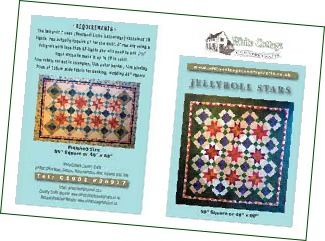 Note: Please use the PayPal option at the checkout.
The alternative direct card payment option
is currently not available.