© White Cottage Country Crafts, Wolverhampton, near Bridgnorth, Shropshire 2014.
Find us under Fabrics | Patchwork | Quilting Supplies | Patterns | Quilting Workshops


White Cottage Country Crafts
tel: 01902 896917 e: jackwhitcot@hotmail.com
FABRICS, PATCHWORK AND QUILTING SUPPLIES, QUILT KITS AND PATTERNS




Meet the team!
Headed up by Amy Emms award winner Jacqueline Taylor, the team at White Cottage Country Crafts all have one thing in common, they love all aspects of quilting! This is reflected in the great service they give to all customers, existing or new, beginners to experienced. Whether shop customers, online customers, day workshops, weekend residential courses, unique quilt designs, charity days, shop group visits, our vast experience ensures that you will not be disappointed! Just call us on 01902 896917 or email jackwhitcot@hotmail.com and we will answer any questions you may have.
We look forward to hearing from you!
• Patchwork & quilting supplies shop - established 35 years • Unique original quilt designs by Amy Emms Award Winner Jacqueline Taylor • 10% Discount for QG members • Day & Weekend Workshops • Open 10am-5pm Wed-Sat • Call us for more details 01902 896917
• White Cottage Bed & Breakfast NOW OPEN! Full use of workshop facilities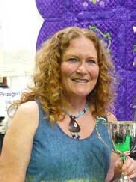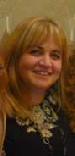 Key to difficulty levels: *ALL LEVELS **ALL LEVELS IF CAREFUL
***SOME EXPERIENCE REQUIRED ****EXPERIENCE REQUIRED
Privacy Policy
Any personally identifiable information (PII) relating to our customers (name,
address, telephone numbers, email addresses, receipts, invoices) are only kept on our computer for the duration of an order fulfilment. All PII is then deleted from our computer system, or in the case of paper receipts all but the last four numbers are blanked out by a permanent marker, and then stored in a locked filing cabinet, along with diaries, folders and invoices that contain any PII. Cookies are used on our shopping website to enhance site functionality. They help to keep track of the contents of your shopping cart, and to aid navigation. A cookie will remember your details only if you select a 'remember me' option. You can turn off cookies by blocking them in your browser privacy settings. As a customer, you have the right to access any data we hold for you during an order fulfilment, and you have the right to have your data deleted whenever you choose. You also have the right to 'opt in' to receive emails and business information from us. We will only hold information that is relevant to your order or business requirement. You can request at any time for full disclosure of your PII.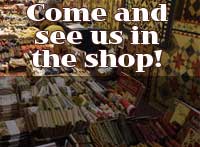 For ideas and inspiration plan a visit to us - group visits welcome anytime by prior arrangement.
We are open Wednesday to Saturday 10am - 5pm